Fake News Alert! – 10 Nov 18
Fake News! Famous Youtuber Marzia (Cutiepie) quit Youtube because mental health issues – Web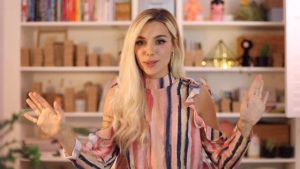 The Verge put out an article about why famous Youtuber Marzia, engaged to Pewdiepie, quit Youtube. The Verge suggested it was because of mental health issues and the burnout feeling Youtubers get after a while. Pewdiepie, Felix, called out The Verge and its spread of fake news in his latest video. Felix pointed out that anybody who watched her video will get that Marzia left because she was moving on in her life. Youtube was a phase and not the end goal for her. Check out our full article on Marzia and her departure.
Editor's Comment:
The Verge is at it again! The geniuses over at The Verge probably didn't even watch Marzia's video. If I ever worked at The Verge or BuzzFeed, shoot me. But I guess I need to be a bit grateful because their incompetence gave me business.
Fake News! Betterhelp isn't a scam; rather have some shady business practices – Web

We have also written an article about BetterHelp, and we already said they are shady. The dust has settled and the situation becomes clear. BetterHelp isn't a scam, they may even believe that they are helping mental illness suffers. However, just like any startup, mistake was made. Their Terms and Condition was most likely copied from elsewhere and of course they try to mitigate any potential burdens. If they haven't gotten so much attention, then they might have gotten away with it. They are greedy with their prices, and cut corners to save costs. Now, it seems BetterHelp improved and no one is providing any more information about them being a scam.
Editor's Comment:
As I said in our previous article, BetterHelp is problematic without any question. I was waiting for more information updating on the situation, but it seems everything was said in the beginning. Except that BetterHelp hired a guy to fake a video review. Other than its not so great business practice, they seem to be a legitimate business. Granted it has quality issues, but they aren't "scamming" their customers.