Did you know about the Atari Breakout Google trick? Or the Zerg rush Google trick? If not, check out our list!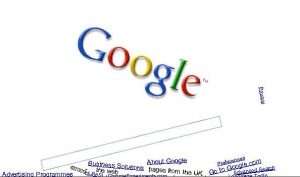 1. Do a Barrel Roll
Search for "Do a Barrel Roll" (without the quotes) on Google.com, and hold on tight as Google does a fast 360 degrees spin! It's a rather old videogame reference to Nintendo's Star Fox game series, in which an old rabbit named Peppy advises your character to avoid enemy fire by doing a "Barrel Roll". You can get the same result of this Google trick by typing "z or r twice" (without the quotes), since it was the buttons you press on your controller in the game to perform a barrel roll.
2. Askew
Search for "Askew" (without the quotes)  on Google.com and it will give Google a slight tilt.
3. Atari Breakout
Play the original game Atari Breakout by searching for "atari breakout" (without the quotes) on Google Images! It is a classic Atari game where you control a sliding bar to destory bricks by using a ball.
4. Zerg Rush
Search for "zerg rush" (without the quotes) and prepare to defend your search results against the attack of the letter 'o'.  You can defend your results by rapidly clicking on the 'o's. However, they're supposedly undefeatable but you can still try to fight them off and share your high score on Google. This is a reference to the cult classic game StarCraft. A 'zerg rush' is a tactic used by players where they send swarms of aliens units known as 'zergs' in rapid succession in order to overwhelm their enemies and destroy their base.
5. Different unique languages
On the top of your Google homepage, hit the nine squares in the right corner and go to Account. Find Language & Input Tools under Account Preferences. Now you can change your language to many fun languages like Muppets (Bork, bork, bork!), Elmer Fudd (Ewmew Fudd), Klingon (Star Trek), nonsense (!%#/!=) and pirate etc. This is a way to spice up your browser!
6. The answer to life, the universe, and everything
Search for "answer to life, the universe, and everything," on Google, and it will get you a clear definite answer; 42. This Easter egg is a reference to Douglas Adams' famous book, "The Hitchhiker's Guide to the Galaxy", which claims the number 42 is without a doubt the answer to life, the universe, and everything. In the book, an advanced civilization created a super self-aware computer to ask it the meaning of life. The computer took many decades to come to the conclusion; the meaning of life is 42.